Essential WordPress Plugins – Which Plugins Should You Install First?
The incredible number of plugins available for the free and open-source Content Management System WordPress is undoubtedly its best feature. Plugins are available for just about anything these days. There are both free and paid options. However, you'll probably be able to locate a plugin to help you out.
These (mainly free) WordPress plugins are a must-have for any website or blog using the platform.
No matter how new or how old your current website is, you can always use this guide to get the most out of WordPress. It's all about you.
WordPress plugins everyone should have
It is likely that you will now be searching for plugins to add to your new website, which you've just built using WordPress and a stunning design theme. In order to analyse and boost your website's traffic, make it easier to share your content, and improve the performance of the site, you will require plugins.
SEO and web analytics plugins
If you don't already have one, create a Google Analytics account and connect it to your website as a first step. Analytics and On-Page SEO can be improved with the help of two plugins:
Connecting your Google Analytics account to WordPress has never been easier than it is now thanks to this plugin. Create a new profile in GA, copy your UA code (an identification found in your GA profile settings), and put it into the plugin as instructed.

Yoast WordPress SEO Plugin
On-page SEO tools like Yoast's SEO Plugin are widely used. If you're looking for a solution that covers most of your requirements, this is it.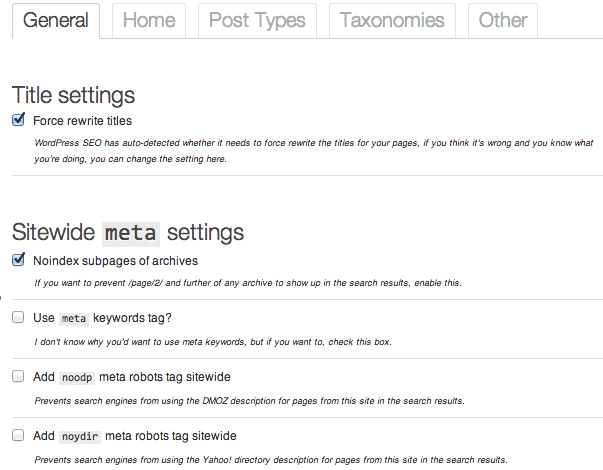 If you run a blog, make it as simple as possible for others to share your work. If you place the Flare floating social sharing bar next to the content on your site, it will make it simple for site visitors to share your material across a wide variety of social networks.
A floating social sharing bar adjacent to your content will not be seen on smaller (mobile) devices, so we strongly recommend that you place a social sharing bar underneath your blog article.
Commenting Plugins
The most important thing you can do for your site's visitors is to engage them in conversation. In addition to using social media platforms such as Facebook and Twitter, you should also consider engaging with your audience directly through your website. Your website's comments section is the most popular place for you to engage with site visitors.
Disqus
For comment management, there are a variety of plugins available. Disqus has proven to be an excellent commenting system for us. If you have a lot of comments on your blog, this plugin is for you. Disqus' default setting of "no-follow" links prohibits spammers from posting links to their own websites.
This plugin (also used by TechCrunch) allows you to sync comments between your blog and Facebook, and it's something we're presently testing. This site will be updated with our findings as soon as we feel that we have adequately examined it..
Akismet
When you get your first comments, you'll find that many of them are spam and/or link to spam sites. Your blog should be a place where you don't have any of these things. You can save a lot of time by using the Akismet plugin, which successfully filters out spam comments.
You may have to pay anything from $5 (the most common) to $100 each month, depending on how many people read and comment on your site. This plugin's use is highly recommended.
Also Read : How to Create an Android App From Your Website
Performance plugins
When it comes to user experience and search engine optimization, your website's performance is critical. You may speed up your website using the following plug-ins:
Imagify – Image Optimizer
Images with too large file sizes will cause your website to load slowly. For the most part, your site's visitors won't profit from high-resolution images since most monitors simply can't see them. Install imagify if you want to ensure that your images are as big or little as you require. Using this plugin, you don't have to worry about resizing your photographs when you upload them to your WordPress site.
W3 Total Cache
Your website's overall performance will be improved by using browser caching (storing some files locally for later access) and optimising the way your website communicates with your server with W3 Total Cache. W3 Total Cache makes it simple to set up a Content Delivery Network (CDN) to speed up your website.
Websites that have too many plugins can slow down the overall performance of the site. You may want to install a plugin that monitors the performance of other plugins.
When you use P3, you can see which plugins are slowing down your website, saving you the time and effort of evaluating each plugin individually.
Wordfence Protect guards your WordPress site from brute force attacks, as the name suggests. Attempts to log in will be tracked and suspicious IPs will be blocked. Over 6 million attacks have been averted, according to the plugin's website. Make sure your website is safe by installing this plugin.
Conclusion
It is possible to locate more than 27,000 plugins on the WordPress website alone. Installing one of these will take care of the majority of your requirements.
There are a number of useful plugins available that may help you keep an eye on your website's performance, as well as make it more user-friendly for both you and your visitors.
Which WordPress plugins, in your opinion, are a must-have for every site using the platform? Let us know what you think in the comments section below!